Wednesday, August 16, 2023
Minneapolis Convention Center, MN
8 a.m. - 3 p.m.
Registration fee: $40.00
Lunch will be provided
Registration is limited
Administrator and teacher clock hours
*
will be available
Resources
Join us for a full day of informative, engaging sessions on current best practices related to children's mental health and learning disabilities. Parents, educators, administrators, and other professionals will learn strategies to more effectively support students at school and at home.
Keynote Presenters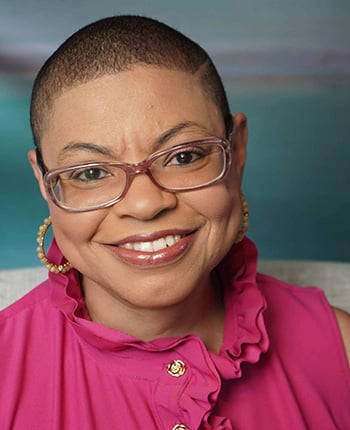 The Power of Having a Positive Perspective
Sheletta Brundidge is an Emmy Award-winning comedian, radio host, television anchor, newspaper columnist, and best-selling author of children's autism books. She is also the mom of children with autism, and founder of ShelettaMakesMeLaugh.com, an online podcasting company that provides culturally competent commercial production.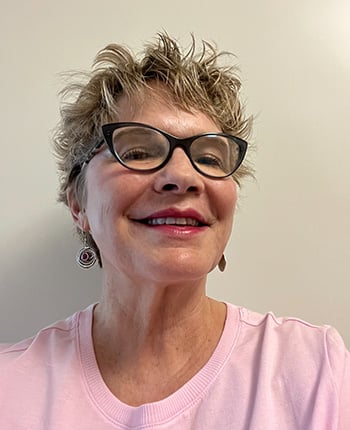 Newly Identified Adverse Childhood Experiences: Exposure to Racism and Surviving the Pandemic
Charlene Myklebust, Psy.D. is president and educational leadership consultant with EQ Learn, LLC, and Stone Arch Learning, LLC. She has served as a regular and special education teacher, public school administrator, mental and chemical health provider, and executive director of mental health and partnerships in Intermediate District 287.

---
Speaker Presentations
Breakout Session Descriptions & Speaker Bios
Moving, Sensing, and Creating: A Mighty and Mindful Triad to Build Resilience in Young People
Presenter: Charlene Myklebust
The science and practice of Mindful Education has taught us that the brain experiences significant cell activity and stronger neuronal connections when children move, engage their senses, and tap their creative juices. The engaging activities described and modeled during this session promote improved memory and increased self-awareness and attunement to others, and are considered to be brain-based learning strategies. These fun exercises may be used at home to increase caregiver and child bonding, and to support new pathways for learning. The experiential session will include a Google presentation, demonstrations, and audience participation.
(Morning session only)
Building Connection for and with Young People through Digital Wellbeing
Presenter: Amy Webster
Recent reports from the U.S. Surgeon General, Dr. Vivek Murthy, point to the health risks associated with children's and adolescents' use of social media and technology. Though we often hear we are more "connected" than ever because of technology, loneliness rates have risen, and young people are spending significantly less time in person with others. In response to these concerns, LiveMore ScreenLess engages with young people in a process they have developed and call Facilitated Discussion. Holding a Facilitated Discussion brings awareness to how technology use makes students feel an effort to build connection and community. LiveMore ScreenLess will describe this process, share youth voices, and share how they train others to hold these discussions.
(Morning and afternoon sessions)
2023 Educational Legislative Highlights
Panelists: Rachel Berger, Michael Carr, Linda Goldman Cherwitz, Natalia Madryga, Representative Cheryl Youakim (morning session only); moderated by Susan Einspar
2023 was an exceptional year for education legislation. The Education Omnibus Bill signed by Governor Walz in May was 341 pages long and included changes to over 50 new and existing statutes, rules, and regulations. This session will provide an overview of the legislation, as well as a detailed discussion of significant changes that affect Minnesota students with disabilities such as the age for eligibility extended to 22, literacy programming and training related to the science of reading, revocation of parental fees for county waiver services, and disciplinary and exclusion rule changes for all students.
(Morning and afternoon sessions)
Working Effectively with Culturally and Linguistically Diverse Families in the School Setting
Panelists: Hassan Samantar, Bonnie Jean Smith, Jesús Villaseñor, and Dao Xiong; moderated by Sharman Davis Barrett
As more culturally and linguistically diverse families settle in Minnesota and around the country, there is an increasing need for professionals to learn ways to engage with multicultural families. Learn practical tips from PACER's multicultural advocates on how to effectively communicate and engage with Somali, Hmong, African American, and Latino families in the school setting, and why engagement benefits both families and school staff.
(Morning and afternoon sessions)
Applying Structured Literacy: Early Impacts on Students with Disabilities
Panelists: Debra Bradford, Bobbie Plante, Patti Yaw, Lori Holm, Kim Jones, Judy Werner, Karyna Chrislock; moderated by Victoria Weinberg
This panel discussion of interventionists and special educators will showcase how they explicitly teach listening, speaking, reading, and writing skills after completing training in LETRS and the impact it is having on students across special education. They will share examples of what they learned, how they adjusted their instruction, and the results for students with disabilities.
(Morning session only)
Progress Update: Following Districts Implementing Structured Literacy
Presenters: Victoria Weinberg and Beth Hillerns
This session is a progress update from year four of applying implementation science to Language Essentials for Teachers of Reading and Spelling (LETRS). In this session panelists will discuss learnings and implications for schools and districts wanting to build and sustain capacity to achieve and repeat student growth. This is an ongoing project, and the long-term outcomes are still a work in progress.
(Afternoon session only)
Changing the Way We Think About Behavior and Student Discipline
Presenters: Laura Jean, Paulo Castro, Lilian Ejebe
Join us for a guided panel and audience discussion about the need to change how we think about, approach, and respond to students with disabilities who break the rules and violate the student discipline policy. How do we use the Individualized Education Program (IEP) to improve access to education for students with disruptive behaviors? Why doesn't punishment work? What should we be doing instead?
(Morning and afternoon sessions)
---
*

-Clock Hours

Clock hours offered are designed to meet the requirement for Minnesota teachers renewing their teaching license in understanding the key warning signs of early-onset mental illness in children and adolescents. Local re-licensure committees, however, have final approval.
2023 Break Out Session Topics:
Moving, Sensing, and Creating: A Mighty and Mindful Triad to Build Resilience in Young People

Applied Structured Literacy: Early Impacts on Students with Disabilities

Progress Update: Following Districts Implementing Structured Literacy

2023 Educational Legislative Highlights

Practical Tips: Working Effectively with Culturally Diverse Families

Changing the Way We Think About Behavior and Student Discipline

Building Connection for and with Young People through Digital Wellbeing Facilitated Discussions