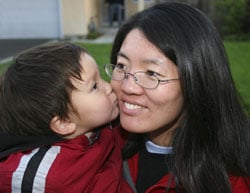 PACER offers bilingual workshops, individual assistance and translated publications focusing on issues facing families from diverse backgrounds.
When you call PACER you may ask to speak with a multicultural staff person. You will be able to discuss your concerns and explore choices with an understanding parent advocate who also has a child with special needs.
To view PACER's translated publications click on the links below.