Housing: Starting the Journey
Will you be ready when it's time for your son or daughter with a disability to move to a place of their own? The time to start planning is now! This Housing Project video gives you some groundwork from which to begin the journey.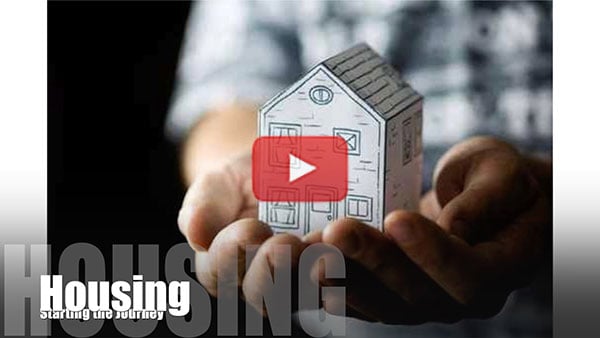 ---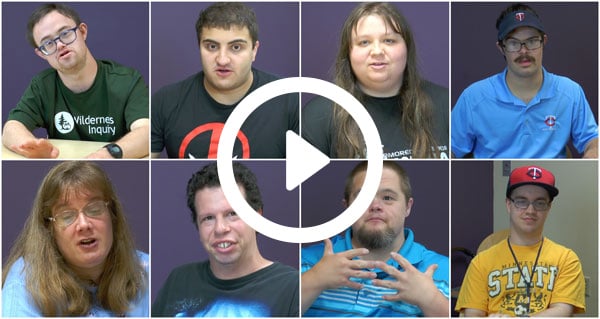 This five part Housing Video Series called "Home Is…" features the voices of young adults with disabilities describing what "Home" means to them and what they have learned along the way. This series focuses on the multidimensional aspects of home - Home is not just a getting a "place" but getting "a life."
---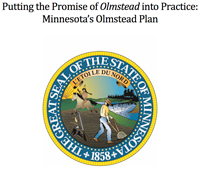 Persons with disabilities will choose where they live, with whom, and in what type of housing.
---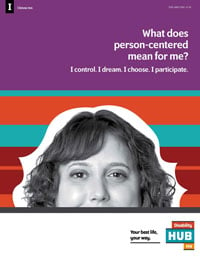 An introduction was created with the help of focus groups comprised of people with disabilities and the Disability Linkage Line®. It was created for people with disabilities and their families to help people with disabilities apply person-centered principles to their life. It also helps families and case managers learn and activate person-centered processes.
---
Minnesota is driving toward fulfilling the vision of people with disabilities and older Minnesotans living, learning, working, and enjoying life in the most integrated setting. This document is produced by the Minnesota Department of Human Services to communicate expectations regarding person-centered practices with its lead agency partners: counties, tribes and health plans. The Department will work with lead agencies to implement this protocol across the long-term supports and services and mental health services systems.