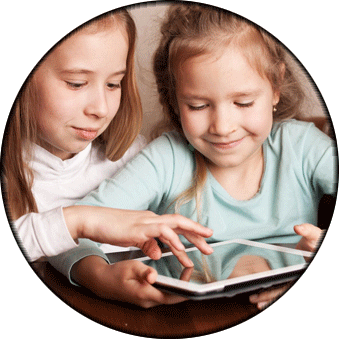 Exploring Assistive Technology (AT)
Assistive technology (AT) can be an incredibly powerful tool for young children with disabilities. As you begin or continue to explore AT options, you will likely have many questions. They may include:
What is assistive technology?
What does AT look like for an infant, toddler, or preschooler?
How will using AT affect my child or student?
How do I find or try AT for my child or student?
The TIKES Project aims to provide guidance to these and many other questions. Through the TIKES Project, we are working to provide direction and support to families and professionals as they explore and implement assistive technology. We know that being able to try AT helps parents and educators make wise purchasing decisions and write appropriate technology into an Individual Family Service Plan (IFSP) or Individualized Education Program (IEP). Below you will find handouts that provide guidance for many frequently asked questions as families and professionals explore AT for young children.
In this Exploring Assistive Technology section we will provide materials to learn about what assistive technology is and how it can help. If you want to learn more about trialing technology to make a decision, the decision making process, and documenting technology, visit Including Assistive Technology in School. If you would like to know more about resources and options for acquiring assistive technology for a child, visit Funding Assistive Technology.
Handouts to Support Exploring Assistive Technology
Webinars by the National Center for Hearing Assessment and Management
The National Center for Hearing Assessment and Management offers these webinars, recorded during Better Hearing and Speech Month in May 2016. The TIKES Project participated in these webinars to support families and professionals in learning about using assistive technology with young children.

View the 2016 Better Hearing and Speech Month Archived Webinars
Center on Technology and Disability's Free Resources
Quality Hearing Screening Practices for Children Birth to Five Years of Age
Quality Hearing Screening for Children 0-5 Years of Age
Don't Wait to Communicate! Augmentative & Alternative Communication (AAC)
Debunking Common Myths about Using Assistive Technology with Young Children