PACER Center
952-838-9000
Champions for Children with Disabilities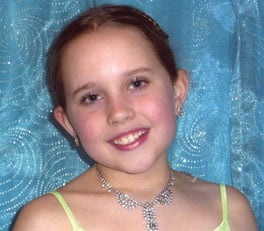 Lauryn is the grand prize winner of PACER's 8th Annual Creative Kids Contest! (more information on the Creative Kids Contest)
Price: $10 per box
Order your cards online now!
The cards are a standard 4 ½ x 6 ¼ note card size, and include 8 cards per box with accompanying envelopes. All proceeds from the sale of the cards benefit PACER programs.
Creative Kids would like to give special thanks to all the contestants who contributed their wonderful artwork; to Anthony R. Whelihan, PACER's artist in residence and head of the Creative Kids Program; and to our sponsors who made this possible: Jessen Press, Inc. and Gallery Service.
Card Front:



Lauryn's Story (as seen on the back of the card):


Lauryn is a creative, energetic 10-year-old diagnosed with epilepsy. Her talents include crafts of any kind, drawing, painting, gymnastics, reading, ice skating, and snowboarding. She also enjoys lyrical and jazz dancing. Lauryn has a passion for children and dreams of being an elementary teacher or a special needs teacher. Her favorite season is winter, when her backyard pine trees sparkle with snow and are transformed into her "Winter Wonderland."
2012 PACER Greeting Cards are also still available!