Communicating effectively with Diverse families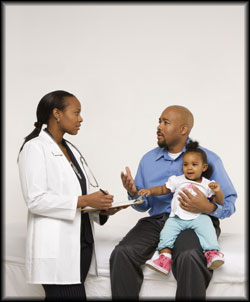 The American Academy of Pediatrics defines culturally effective care as "the delivery of care within the context of appropriate physician knowledge, understanding and appreciation of cultural distinctions leading to optimal health outcomes."
National Center for Cultural Competence
"Growing Your Capacity to Engage Diverse Communities by working with Community Liaisons and Cultural Brokers"
Ideas for providers who are building relationships with diverse communities.
"The Transition to Adult Health Care for Youth With Special Health Care Needs: Do Racial and Ethnic Disparities Exist?"
American Academy of Pediatrics: Culturally Effective Care Toolkit
A practical, hands-on resource to help practicing pediatricians and their office staff provide culturally effective care to their patients and families.
US Department of Health and Human Services: Office of Minority Health
Federal resources and publication to support health care professionals serving diverse populations.
Parent Resources
Minnesota Parent Resources