Estate Planning for Your Family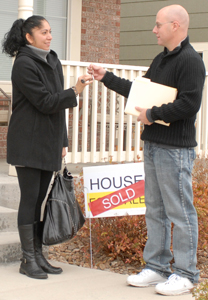 Your estate is the sum total of your property and possessions, also referred to as your assets. They include investments, furniture, household items, real estate, jewelry, and any other items of value. Estate planning involves how you want those items distributed after your death, as well as any action you'd like to occur at that time, such as a specific level of care for your child with special needs. 
Estate planning also involves protecting your ability to make wise decisions for yourself and your family while you are still alive to make them. Going through the estate planning process may be awkward and uncomfortable. It is hard to fast-forward though your life and plan for a time when you will no longer be here.
Learn More about Estate Planning
To find out more information about estate planning, visit the American Bar Association (ABA) Web site at www.abanet.org .
The Two Basic Categories of Assets
The two categories of assets to consider when planning your estate are:
Probate assets, or the assets listed in and controlled by your will. Probate assets transfer to your heirs according to the instructions you made in your will.
Non-probate assets, such as life insurance or proceeds from an Individual Retirement Account (IRA) among others, transfer to your beneficiaries according to the terms of the contract, not by the instructions you made in your will.
How to Legally Transfer Assets to Your Child Without Jeopardizing Government Benefits
In order for your child to remain eligible for government benefits, as of 2010, he or she may never own more than $2,000 in assets. And that is the federal requirement. States are allowed to impose a stricter requirement. That means states can require an asset amount less than $2,000 (see Social Security Online. "Understanding Supplemental Security Income: SSI Resources." 2010 Edition. Retrieved from http://www.ssa.gov/ssi/text-resources-ussi.htm on November 20, 2010.).
Advocates for the disability community are working to raise the asset limitation amounts, arguing that it keeps people in poverty rather than helping them become financially independent. 
To maintain your child's eligibility for government benefits, do not name your child with special needs as an heir in your will, or as a beneficiary of a financial contract (such as a life insurance policy or an IRA). Rather, name your child's special needs trust as an heir in your will, or as a beneficiary in your financial contracts.
Why Estate Planning is So Important
The crush of day-to-day activities in caring for your family may make estate planning seem like one of those things you know you need to do but will get to later. Think again before putting it off for too long.
If you were to suddenly become unable to care for your child with special needs, who could step in and care for your child the way you do?
If your savings had to be spent on your own sudden illness, how would that affect the long-term financial well-being of your child?
What if you weren't able to prevent someone from naming your child as a beneficiary of an investment (rather than your child's special needs trust), potentially disqualifying your child from government benefits?
The steps you take for estate planning will help you find answers to the question "Who will take care of my child when I can't?"
What You Do When you Make an Estate Plan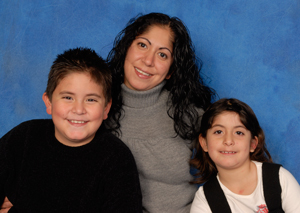 As you're about to see, making an estate plan involves doing several things. The end result from all this planning is protection of:
Your child's long-term ability to receive important government benefits
Your ability to make important decisions about the future for you, your family, and your child with special needs
The way your estate—your property and possessions—is distributed among your family members in ways that provide them with the greatest benefits
The majority of your work in estate planning is preparing legal documents that will provide the protections noted above. You'll also select the people who will help you prepare those documents and carry out (execute) the plans you've stated in them.
Steps You'll Take to Create an Estate Plan
The types of estate planning documents you'll create and people you'll need to work with in creating them are listed below. The order in which they are listed is a mere suggestion. The attorney you select to help you create the special needs trust will guide you through these steps.
Step
Documentation
People
Write a Letter of Intent
x
 
Select a Special Needs Trust Attorney
 
x
Select a Trustee for the Special Needs Trust
 
x
Prepare a Special Needs Trust
x
 
Select a Guardian
 
x
Prepare Guardianship Papers
 x
 
Prepare a Living Will
 x
 
Select a Trustee for Your Will
 
 x
Prepare a Will 
 x
 
Select a Power of Attorney
 
 x
Prepare Durable Power of Attorney Papers
(for financial decisions)
 x
 
Prepare a Health Care Proxy (for medical decisions;
also known as "health care surrogate" or "durable medical power of attorney")
 x
 
Letter of Intent
This document becomes part of the special needs trust. It is not a legal document. You write it to the person who will care for your child when you are unable to or after your death. Its purpose is to explain in detail the care you lovingly give now to your child so the caregiver can later walk in your shoes as best as possible. Since the nature of your child's care changes over the years, you need to update your letter of intent each year.
What to Include in the Letter of Intent
In a way this letter is the story of your child's life. It covers the range of care you provide your child day after day: personal (includes emotional, intellectual, spiritual), medical, financial, educational, career, and legal. Here are some categories to think about as a way to get you started in writing your letter of intent.
Personal

Name, date of birth, social security number, and address (if different than your own)
Your child's abilities and talents
The things that make your child happy, or sad
What causes bad behavior
How to correct it
The people your child loves
The people who love and care for
your child the most
Your child's dreams and hopes for the future
Your dreams and hopes for your child's future
A detailed description of how you care for your child's emotional and spiritual health

Health & Medical

A detailed description of:

Your child's disability
How you care for your child's physical health
Your child's mental health care needs

A list of:

Medications your child takes and contact information for the pharmacy you work with
Your child's doctors, specialists, and other health care providers and their contact information
The treatments your child needs

Lab, x-ray, MRI, etc. results
Your child's vital information: weight, blood type, blood pressure
The types of health care plans that cover your child's medical expenses
Assistive technology used now and anticipated to use in the future

 

Financial

Information on your child's government benefits that affect his or her financial well-being
Your financial advisor or trusted friend who handles your child's financial matters
Professionals who help handle your child's affairs: financial advisor, attorney, trustee, power of attorney, accountant
The aspects of your estate plan that involve your child
A vision of your child's financial care

 

Educational

Academic strengths and weaknesses
Details about your child's Individual Education Plan (IEP) and the team responsible for implementing it
The level of your child's involvement in developing the IEP
The level of your child's involvement that you know your child needs take responsibility for
How you encourage your child's progress through school
Details on getting to and from school and after-school activities
Classmates your child really likes, or not
Teachers your child really likes, or not
What about school gets your child excited, or frustrated
Details about college plans on all levels: planning for college, funding it, and academic interests

 

Career

Your child's career aspirations or dreams on 
What he or she wants to be upon "growing up"
How far along your child is in meeting career goals
Challenges to be met in getting to and from work
On-the-job challenges
Who your child consults for career advice




 

Legal

Any legal paperwork that is not part of the categories above
Special Needs Trust
This is covered in the section Planning for Your Child's Future.
Trustee
This is the person who is responsible for making financial decisions for the special needs trust or your will after your death. The trustee may be someone from your bank or credit union, a financial advisor, an attorney, your child's guardian, or someone you trust and who you think will savvy managing your money. You want to select a trustee whom you completely trust—someone aligned with your money values and inspired to carry out your wishes as you would yourself.
Guardian
This is covered in the section Planning for Your Child's Future.
Living Will
This is a legal document that instructs family members, caregivers, and medical professionals on what type of medical treatment you want should you be unable to request it yourself. Often living wills come into play when one becomes terminally ill or permanently unconscious and does not care to have advanced, life-saving treatments to prolong these conditions. The living will includes a power of attorney—the person you select to make medical decisions on your behalf should you be unable to. Similar in selecting a trustee, you want to select a power of attorney whom you completely trust—someone who is aligned with your values and life philosophy.
Will
A will is a legal document that specifies how you want your property and possessions distributed, and to whom (your beneficiaries) after your death. Without a will, the courts would decide who gets what. Parents of children with disabilities who need government services should not name their children as an heir. Doing so may disqualify them from receiving government benefits.
Durable Power of Attorney (for financial decisions)
A legal document where you designate someone (an agent) to act on your behalf should you be unable to. The durable power of attorney remains effective should you become physically or mentally unable to make decisions. Take care in drafting this document by:
Being specific about what financial responsibilities it includes, or not
Appointing an agent you would completely trust with your financial matters
Health Care Proxy (for medical decisions)
This is a legal document that designates someone of your choice to make medical decisions for you should you be unable to; also known as "health care surrogate" or "durable medical power of attorney."
Next Chapter: Planning Your Child's Future