Organizing Your Game Plan
Your Vision of Your Child's Future — Your Peace of Mind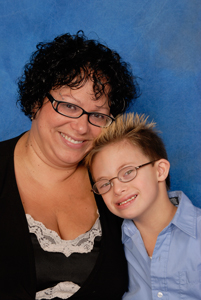 Every parent strives to answer the question "Who will care for my child after I'm gone?" The distress in trying to answer it can feel immobilizing. First, you know best how to care for your child and how to implement that care with the right balance of tenderness and tough love. How, you might think, can my child possibly receive the same level of care from someone else? And second, planning on how to meet your child's long-term needs after you're gone forces confronting one's mortality far earlier than desired. 
This publication's aim is to guide you through these issues with the goal of bringing you to a place of peace about them—to help you create a game plan that incorporates your guiding principles, experience, and quest for balance, all for the sake of providing the best care possible for your child.
So, how do you get started on organizing a game plan? Resources can vary greatly by geographic location, and it may take a while to understand what your child's long-term needs will be. Your game plan will likely evolve over the years as you learn from your experiences and as your child's and family's situation changes. Here is one version on how to get started on developing your game plan:
Call your state's Parent Center , it can help you find resources and information that are relevant at various points in your child's life. Your Parent Center can also help you connect with a disability-specific organization—there are many—that is right for you.

A referral from your Parent Center or information you find from your own research can link you with organizations that can help you get the medical and emotional support your child needs.

Begin studying your health care plan. Get to know what is covered and what is not. If you don't have health care benefits, contact the Family to Family Health Information Center in your state . Also, parents who have children with disabilities similar to those of your own child may be able to direct you to local health care benefits and resources they find helpful.

Broaden your circle of connections with specialists, support professionals, friends, disability advocates, and people in your community who can help you.
Caring for your child may be an ongoing and time consuming responsibility, but after your child's immediate care is in place, at some point you'll want to regroup and add create a game plan that calls for taking specific actions. 
Your game plan is like a journey. Making it takes time. Here are some key actions you can take over time to plan for the long-term well being of you, your spouse, your child with special needs, and other family members.
Organize your paperwork: See in this section
Manage your finances: See Making the Most of What You Have - Managing Your Finances
Get to know what tax advantages you qualify for: See Preparing Your Income Tax
Create an estate plan: See Planning Your Future and the section Estate Planning for Your Family
Create and fund a special needs trust: See Planning Your Children's Future and the section, The Special Needs Trust
Establish a conservatorship (guardianship), if necessary: See See Planning Your Children's Future and the section, Conservatorship (Guardianship)
Plan for your financial future: See See Planning Your Future
Engage your child in creating a vision of his or her future: See Planning Your Child's Future and Your Child's Education and Your Child's Employment
Identify what actions you and your child need to take so the vision becomes a reality.
Take the actions that allow the vision to unfold.
Guidelines
Our culture of independence and the complex emotions that surround money issues can keep us from taking the best action—in any situation. Here are a couple things to keep in mind as you create your vision of the future and set out to achieve a peace of mind about it.
Commit to asking for and receiving help.
Be willing to manage your finances with eyes wide open and a readiness to make adjustments.
Next Section: Organizing Your Paperwork