Planning Your Child's Future
Before we begin this chapter, let's reflect a moment. Consider everything you've accomplished thus far, on all fronts of your life, and in your child's life, too. Even though you might feel a lot of things are left undone simply because you don't have the time to do everything you'd like, you have covered a lot of ground while caring for your child. From the moment you learned of your child's diagnosis up until this moment, you've learned and applied a lot of skills.
It's time to take some inventory of those skills:
Creativity: You've found creative solutions to complicated problems. Zest for Knowledge: You've learned about many topics presented in this publication and beyond. Decision Making: You've analyzed situations, considered the pros and cons, assessed consequences for certain decisions, then made the actual decisions.
Self-Motivation: On days you're beyond exhausted, you've answered the call of caring for your child, other family members, and, hopefully, yourself.
Verve: You've dug deep to be persistent, tenacious, and resilient. These are incredibly valuable life skills. Let your child experience you putting those skills into action. As much as your child's health will allow, include the skills you develop and work on every day as part of your child's learning process—as part of your plan for your child's future.
Person-Centered Planning — The Path to Your Child's Happiness
Person-centered planning brings together a community of support that can help your child set and accomplish specific goals. You can involve anyone you want in person-centered planning. You can do it at any time in your child's life and make changes along the way. If started before a major transition, such as that from high school to a vocation, job, or post-secondary education, person-centered planning can help make for a smoother transition.
Setting the planning process into motion begins with exploring your child's world, as he or she lives and breathes it—laying test results aside and noticing pure ability, effort, and desire. Person-centered planning helps lay the tracks of your child's path to the future. It is part of the answer to "Who will care for my child when I'm gone?" because along this path your child will learn to become his or her own best advocate, determined to accomplish dreams and goals.
When Person-Centered Planning Occurs
You will engage in person-centered planning throughout your child's life. It can become the cornerstone of every effort you make to either advocate for your child or encourage him or her to become a self-advocate. You can use it during day-to-day interactions with professionals of all walks of your child's life: health care, education, government agencies, life transitions, career, independent living.
A Strategy for Person-Centered Planning
So what do you actually do to make a person-centered plan? Step into your child's world. Ask what he or she is thinking about when elated, happy, sad, or completely agitated. Ask what your child longs to be or do and how he or she envisions making that happen. Take that information and begin forming a plan that will help your child forge a path toward personal fulfillment, self-advocacy, and independence.
Involving others in the person-centered plan builds a wider net of support. They can be family members; friends; neighbors; and school, social services, and health professionals. 
To help your child develop a person-centered plan, you'll first develop your child's profile based on you and your child's input and that of other individuals you involve in the planning process. Then, you'll conduct a planning meeting. You may wish to do that at your home or at a place where someone might help facilitate the meeting. Examples include your child's school, your Parent Center, or social services agencies.
Here are some specific things you can do to create your child's person-centered plan (see "Person Centered Planning." PACER Center. Retrieved from http://www.pacer.org/tatra/resources/personal.asp on August 30, 2010).
 Develop Your Child's Profile
Think of who might like to be involved in your child's person centered plan. Invite them to a convenient place, such as your home, house of worship, or Parent Center. These people will be considered your child's person-centered planning team.
Ask someone to record the conversation.
Ask everyone to share experiences with your child's development, critical life events, and medical issues.
Ask everyone to describe how they perceive the quality of your child's life. Ask them to consider your child's community connections; dreams and goals; choices made; and expressions of confidence, strength, and weakness. 
Ask everyone to describe the things your child loves to do, and the things that bring frustration or angst. 
Create a profile of your child from the conversation notes.
Conduct a Planning Meeting
Pass out your child's profile and give everybody a chance to review it.
Talk about what future events might affect your child's development.
Share what future opportunities and obstacles your child might face in these future events.
Identify strategies for dealing with these events that will help your child reach dreams and goals.
Describe action steps that can help make dreams and goals become realties.
Person-Centered Planning: Desired Results
By taking the actions described in your child's person-centered plan, you and the members of your child's person-centered planning team can help your child embark on a journey toward long-term happiness. You may feel a sense of relief and peace of mind as the plan unfolds. Here are some end results you may see occur for your child:
Greater control over his or her life
Increased opportunities to participate in the community
A deeper awareness and appreciation for desires, interests, and dreams
A willingness to set goals, and with the help from you and anyone else you involve in your child's person-centered planning, turn dreams into reality
Learn More about Person-Centered Planning
Cornell University's Employment and Disabilities has developed a Person Centered Planning Education Site, a rich online resource for individuals interested in learning more bout the basic concepts of person-centered planning and a variety of tools used in person-centered planning.
Visit www.ilr.cornell.edu/edi/pcp/
Saving for Your Child's Future Needs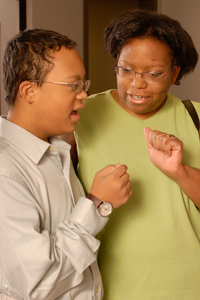 The special needs trust can be your primary savings tool for your child's future. It allows you to properly transfer savings to your child without jeopardizing his or her ability to receive government benefits. Several ways to fund the trust are presented below.
Also referred to as a "supplemental care trust" the special needs trust provides a way for you to supplement government benefits such as Medicaid and Supplemental Security Income (SSI). The trust can be set up so it functions while you're alive, or begins to function after your death. 
Here's the way it works. First you select a trustee—someone you completely trust and who can properly manage money. If the trust is to function while you are alive, the trustee distributes money from the trust to your child in ways that don't disqualify your child from government benefits. If the trust is to function after your death, the trustee facilitates the transfer of money from your estate into the trust, then helps manage and distribute the money according to your wishes. 
The most important benefits of the trust are maintaining your child's financial well-being and his or her long-term eligibility for government assistance. It has another benefit, though. Through this trust, friends and family can make gifts of money, also contributing to the financial well-being of your child. 
"I feel better knowing that my family will have enough money to take care of themselves in case something should happen to me. Saving for my retirement and for my family's future is just as important to me as budgeting for the mortgage, groceries, and medication. I contribute to an employee retirement plan and have an annuity for my own security. For my family, I have a term life insurance policy and a pre-paid college fund for both my children. Also, I take every opportunity I get to teach my daughter about spending within her means. I plan to continue that with my son as soon as he gets old enough to spend a dime."

—Chris Stevens, father of Ali and Jacob
How to Fund Your Special Needs Trust
The most important thing to remember in funding your special needs trust is this: The special needs trust, not your child, must be the heir or beneficiary of any funds you or anyone else wants to transfer to your child. 
Remember, always, if your child ever accumulates more than $2,000 in assets, he or she may become ineligible for receiving government benefits. Some states have stricter requirements, meaning that asset requirement may be below $2,000 (see Social Security Online. "Understanding Supplemental Security Income: SSI Resources." 2010 Edition. Retrieved from http://www.ssa.gov/ssi/text-resources-ussi.htm on November 20, 2010).
Here are some ways to fund your special needs trust (see News Digest—Estate Planning. National Information Center for Children and Youth with Disabilities. Washington, D.C. Volume 2, Number 1, 1992. Pages 6–8):
Life insurance; it is one of the few ways to arrange for future funds after your death. Life insurance will be more affordable if you purchase it while you are young and healthy
Standard government benefits, such as Social Security survivor benefits.• Savings and investments, including money in retirement funds (that can be distributed at an older age or transferred after death)
Gifts, assistance, and inheritances from friends and family members
Property, such as the family home
Military benefits
How Funds From a Special Needs Trust Can Be Used
Each state has a different set of limitations on how money in special needs trusts can or can't be used, but generally it can be used for supplemental needs—those needs not met by government benefits such as Medicaid and SSI. Typical uses of money in special needs trusts (see Insure.com. "Life insurance planning for parents of children with special needs." May 19, 2009. Retrieved from http://www.insure.com/articles/lifeinsurance/special-needs-children.html on September 9, 2010): 
Transportation
Home health aids
Education
Rehabilitation
Computer equipment
Medical and dental care not provided by government benefits
How Funds From a Special Needs Trust Cannot Be Used
Again, each state sets its own limitations on how funds can or cannot be used, but generally the trustee of your special needs trust cannot use funds for (see Insure.com. "Life insurance planning for parents of children with special needs." May 19, 2009. Retrieved from http://www.insure.com/articles/lifeinsurance/special-needs-children.html on September 9, 2010):
Food
Housing
Property taxes
Home insurance
Utilities
Transferring cash to your child with special needs
How to Set Up Your Special Needs Trust
Select an attorney experienced in working with families of children with special needs to set up your trust. This is a must; the trust has to be properly set up. Your attorney will also properly establish the responsibilities of the trustee who can be a person or financial institution, such as a bank. The trustees most important job is to make sure your child always stays eligible to receive government benefits. Your attorney will also determine, with your input, what limitations the trustee has in managing and distributing the trust's funds.
How Much it Costs to Set Up a Special Needs Trust
Your cost to set up this trust will vary, depending on your attorney's fees and the complexity of the trust. Set up fees generally run a few thousands of dollars. Also, the trustee of your special needs trust may charge a small percentage of funds in the trust to manage and distribute them. 
"Sometimes, you just have to talk to friends and family members who want to help out financially. You have to be sure they understand how to contribute without endangering your child's eligibility for benefits. (Even birthday and holiday gifts of money, if saved over time, can add up and be counted as assets that belong to your child.) I've learned to suggest other ways for family and friends to carry out their kind intentions."

—Donna Halcomb, mother of John and Patrick
Individual Development Account (IDA)
ABLE Accounts
The Achieving a Better Life Experience (ABLE) Act was passed in 2014, after the publication of this guide. It provides an important new savings option for individuals with disabilities and their families.
What are ABLE accounts?
ABLE Accounts are tax-advantaged savings accounts for individuals with disabilities and their families created by the ABLE Act of 2014. Cost of establishing an account is likely less than a special needs trust. For many families, an ABLE account will be a viable option in addition to, rather than instead of, a Trust program as an ABLE Account provides more choice and control for the beneficiary and family.
Why the need for ABLE accounts?
Millions of individuals with disabilities and their families depend on a variety of public benefits for income, health care, and food and housing assistance. To remain eligible for these public benefits, individuals can have no more than $2,000 in cash savings, retirement funds and other items of significant value. For the first time, eligible individuals and their families are allowed to establish ABLE savings accounts well above that amount that will largely not affect their eligibility for SSI, Medicaid and other public benefits.
For more information, visit the ABLE National Resource Center .
A special type of savings account is available for employed individuals with disabilities. These accounts allow your child to save on his or her own without jeopardizing eligibility of government benefits. The savings account limits how the savings can be used, yet it may open up financial options your child might need to achieve dreams and goals.
Individuals who work but have limited income may be eligible for Individual Development Accounts. These are savings accounts offered by financial institutions, community- and faith-based organizations, and state and local governments. Each IDA program is different, but most require that an individual have a job and that his or her income does not exceed a certain level.
Specific IDA Programs for Individuals with Disabilities
A special federally funded IDA program allows your child to participate in an IDA program and still receive Supplemental Security Income (SSI) benefits. These special IDA programs are funded by the Assets for Independence Act (AIFA) or Temporary Assistance for Needy Families (TANF). Before your child enrolls in an IDA, it is very important that he or she ask the entity that is offering the IDA if it is funded by one of these federal programs. If it is not, assets in the IDA may affect your child's eligibility for government benefits. Federal laws change. Always double check with a professional knowledgeable about IDAs, such as an IDA administrator at The Corporation for Enterprise Development (CFED) or a staff member at or Real Economic Impact  . 
Matched Savings Contributions
IDAs can really help your child build a savings. For every dollar your child saves, the entity providing the IDA will match that, at a rate of $1 to $4 for every dollar saved. For example, if your child saves $100 and the matched amount is $2 for every $1 saved (a 2:1 matching ratio), your child would receive $200 in matched funds for a total savings of $300.
Additional Financial Services Offered
Entities that offer IDAs usually provide other financial services, such as financial education, free income tax preparation services, and credit counseling.
What IDA Savings Can Be Used For
Some programs offer additional uses of savings, but generally IDA account holders can use the money to:
Continue their education beyond high school
Buy a home
Start a business
Save money for the future
Where to Find an IDA Program Near You
Staff at a Volunteer Income Tax Assistance (VITA) site close to your home can let you know if a local entity offers IDAs designed for people with disabilities. To contact a local VITA site near you:
Call 800-829-1040
Visit www.irs.gov and search on "Volunteer Income Tax Assistance" to get a nationwide list of VITA sites.
Learn More About Individual Development Accounts (IDAs)
The Corporation for Enterprise Development (CFED) is a national non-profit based in Washington D.C. It provides information on the basics of IDAs and how to find a program near you. To get this information, contact CFED:
Call 1-202-408-9788
Visit www.cfed.org and click "Programs"
Write
CFED
1200 G Street NW 
Suite 400 
Washington DC 20005
Real Economic Impact, a vision of the National Disability Institute, offers resources for individuals with disabilities to help them achieve financial stability and independence.
Call 1-202-296-2040
Visit www.RealEconomicImpact.org and search on "IDA"
Write
National Disability Institute
1667 K Street, NW Suite 480
Washington, DC 20006
The World Institute on Disability has an informative publication on IDAs: "Individual Development Account Question and Answer Sheet: A Guide for IDA Consumers with Disabilities." To get this publication, contact the World Institute on Disability:
Call 1-510-225-6400
Visit www.wid.org
Write
World Institute on Disability
3075 Adeline Street, Suite 155
Berkeley, CA 94703     
Conservatorship (Guardianship)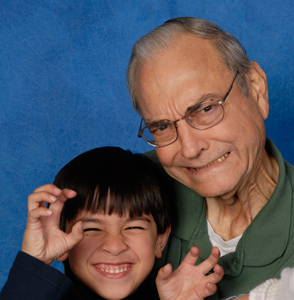 When your child reaches the age of majority (18 years, in most states), you are no longer his or her legal guardian. This is true even if your child lives at home and is unable to make informed decisions. Conservatorship is a legal arrangement in which you or a trusted adult you select is given the right to make decisions for your child. Conservatorship is a court-appointed and -managed role. In legal terms, your child would be considered a "ward" of the guardian.
Types of Conservatorship
A conservatorship may be "of the person" or "of the estate." 
A conservatorship of the person enables the guardian to make all necessary decisions in areas such as shelter, clothing, medical care, food, contracts the ward may wish to make, and so on. 
A conservatorship of the estate enables the guardian to manage your child's financial affairs and all the records associated with them, such as statements and reports. You may find using a special needs trust preferable to accomplishing this function.
Alternatives to Conservatorship
Your child may have some abilities in making decisions but need guidance at times. Because it adds to your child's confidence, self-esteem, and life skills, you may want to continue letting your child make certain decisions but provide guidance when needed.
Listed below are alternatives to conservatorships, briefly described, that you might find more appropriate. (see Tuberous Sclerosis Alliance. "Guardianship." Retrieved from http://www.tsalliance.org/pages.aspx?content=62 on September 10, 2010. Consult with an attorney to help you make the best decisions about a guardianship or one of the alternatives listed below.
A joint bank account held by you and your child to prevent your child from bouncing checks.
A Representative Payee who would receive certain checks, such as Supplemental Security Income (SSI), spend the money on behalf of your child, and manage related financial records. This might be helpful in ensuring that certain types of checks, such as SSI, are properly spent on food, shelter, and clothing. Your child can still make personal choices on how the money gets spent. You can appoint yourself as a representative payee through your financial institution. 
A Durable Power of Attorney who would make financial or legal decisions on behalf of your child should he or she become unable to do so.
A Health Care Proxy that designates someone of your choice to make medical decisions for you should you be unable to; also known as "health care surrogate" or "durable medical power of attorney."
An Appointment of Advocate and Authorization, made by the individual with a disability him- or herself, who advocates for your child while working with administrative agencies your child uses, such as Medicaid and the local Department of Human Services.
Strategies for Selecting a Guardian
You might find it awkward to engage someone in a conversation about caring for your child if and when you become unable to. The reasons might seem obvious to you, but we'll articulate them as a way to help you gain clarity through any emotions you might have about selecting a guardian for your child.
First, you are well-aware of what goes in to caring for your child on all emotional and logistical fronts. Tending to that level of care is a lot to ask or expect of anyone. Yet by being persistent in developing your child's self-advocacy skills, a potential guardian may come to notice and appreciate them. As a result, he or she may develop an interest in caring for your child.
Second, you might be uneasy about the notion of letting someone try to achieve your level of care. Welcoming people you know and trust into the care of your child may help ease the transition of care to someone who might express an interest in guardianship.
Next Section: Your Child's Education